Latest Articles in the MADtrash Blog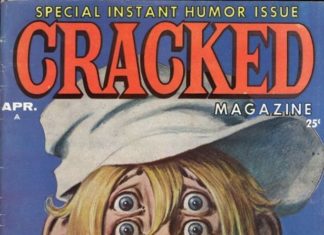 Cracked Magazine is not imaginable without MAD. The success story of MAD magazine began in New York in 1952 and continues to this day...
International MAD Collections
Subscribe to Freaky Magazine!
Freaky Magazine is a way-out collection of weirdo comics, kooky gags and surreal collage. Over fifty pages of insanity each issue, from some of the most bent minds in underground graphics. Printed on paper in the traditional style!