Some words about MADtrash
MADtrash.com is for MAD fans, MAD readers and MAD collectors!
This project ist still in BETA phase, so please be patient if you find some errors.
Some of the images used for this database are given from the late Dick Hanchette CollectMAD.com, I have the permission from Dick to use the stuff of his website!
Everybody can help to keep this thing going by adding new collectibles or write interesting articles.
MAD is the trademark of EC Publications, Inc. MAD images copyright © 2007 EC Publications, Inc. All rights reserved. This site is not owned, operated, endorsed, or sponsored by MAD Magazine or E.C. Publications.
MADtrash founder: Bernd Engel
Thanks to:
Dick Hanchette (Rest in Peace!!)
Jason Levine (so many things)
Michael Elias (German and USA support)
Reto Hachten (German support)
Simon Wilson (News, general support)
Chet Reams (News, general support)
Ramiro Graciola Vieira (Brazilian Support)
Jose Hernandez Santiago (Mexican support)
James Grosso Jr. (Pocket Book Support)
James C. Walker (General support)
Mark Beadle, D.J. Williams, Sam Parker (Australian Support)
Tim Johnson
Per Lindgren (Swedish support)
And: Edwin Garth, Ã…ke Norelius, Mick Taylor, Jason Buer
A special thanks goes out to Jim Wasi (the Brazil comic hunter), who was a big help finding rare MAD issues from Brasil. Please contact him, if you are still missing Brazilian MAD stuff. He'll get it for you!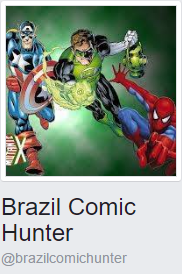 MADtrash.com built with:
PHP,MySQL,HTML,JAVA
WordPress
PHPFormBuilder
the loss of any social contact
too much coffee…
Disclaimer
1. Content
The author reserves the right not to be responsible for the topicality, correctness, completeness or quality of the information provided. Liability claims regarding damage caused by the use of any information provided, including any kind of information which is incomplete or incorrect,will therefore be rejected. All offers are not-binding and without obligation. Parts of the pages or the complete publication including all offers and information might be extended, changed or partly or completely deleted by the author without separate announcement.
2. Referrals and links
The author is not responsible for any contents linked or referred to from his pages – unless he has full knowledge of illegal contents and would be able to prevent the visitors of his site fromviewing those pages. If any damage occurs by the use of information presented there, only the author of the respective pages might be liable, not the one who has linked to these pages. Furthermore the author is not liable for any postings or messages published by users of discussion boards, guestbooks or mailinglists provided on his page.
3. Copyright
The author intended not to use any copyrighted material for the publication or, if not possible, to indicate the copyright of the respective object. The copyright for any material created by the author is reserved. Any duplication or use of objects such as images, diagrams, sounds or texts in other electronic or printed publications is not permitted without the author's agreement.
4. Privacy policy
If the opportunity for the input of personal or business data (email addresses, name, addresses) is given, the input of these data takes place voluntarily. The use and payment of all offered services are permitted – if and so far technically possible and reasonable – without specification of any personal data or under specification of anonymized data or an alias. The use of published postal addresses, telephone or fax numbers and email addresses for marketing purposes is prohibited, offenders sending unwanted spam messages will be punished.
5. Legal validity of this disclaimer
This disclaimer is to be regarded as part of the internet publication which you were referred from. If sections or individual terms of this statement are not legal or correct, the content or validity of the other parts remain uninfluenced by this fact.