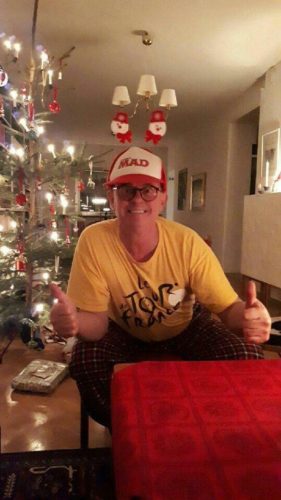 Hi MAD-fans, collegues and eventually freaks!
Since I was born 1953 I had the opportunity to read Swedish MAD in my teenage years 1963-1970.
That probably gave an lifelong imprint to me in a not strange but very selfclear way with a lot of memories.
In 2007 I found out about Tradera, the swedish possibility to buy all different possible things and items at the internet.
That gave me the idea to collect all the Svenska MAD issues magazines from no 1 1960 to the last no 8 1993.
Also I started up the www.svenskamad.se where the collections is showed and presented with comments, nostalgy-side, log in where pdf:s shows different special bonus pages and others, contact sides and more.
In 2010 I contacted Bengt Sahlberg, born 1933, not living far away from me. He worked with Svenska MAD during all these years and made all translations from MAD Magazines to the swedish version. He also was an exceptional word-trixer creating a lot of rims, funny games and a lot of extra bonus in the papers.
In 2013 me and my son made and interview with Bengt which is shown at the homepage mentioned above.
I also had the opportunity to buy a lot of MAD collector stuff from Bengt which is shown on this collections page.
Also I could buy Bengts complete work samples of the Svenska MAD and all the US MAD Magazine issues from no 50 to 275 which he used for the translation work! Oh happy days!
Some other collector items I have bought from other swedish collectors as well.
😊
Sten Zetterlund / Eskilstuna / Sweden
Leave Sten a Message