Edition:
1st Edition - New York
Published:
April 1st, 1986
Cool anecdote by Rachel Kaufman: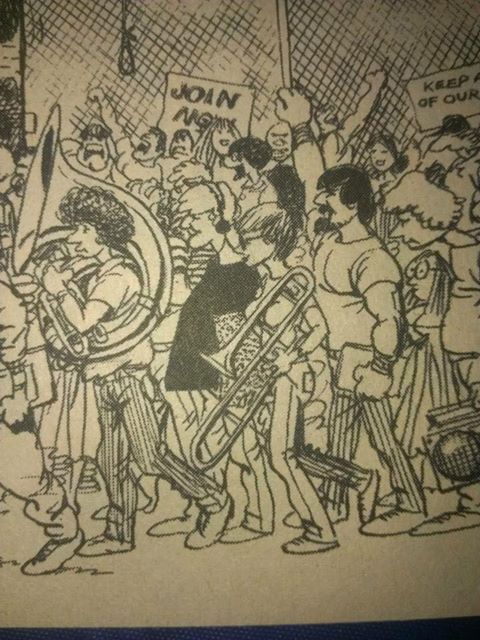 This photo has quite a story behind it: in the mid '80s, I visited the MAD office in NYC for the 1st time (when it was still at 485 MADison Avenue) with my grandmother. We met William Gaines, as well as the artist George Woodbridge. He showed my grandmother & me a sketch he was working on for an upcoming article, which at first only had the sousaphone player marching in front, in terms of musicians. I was very into playing the trombone at the time, & jokingly asked "Where's the trombone player?" Mr. Woodbridge looked at me and said "Short hair...glasses...I'll remember." As each month passed, I looked for the issue that might have the piece, and sure enough, when issue #262 came out in April 1986, there it was, on pp.12-13, and if you look closely behind the sousaphone player, there indeed is a short-haired, spectacled female trombonist
:) Thanks again so much, George Woodbridge! What a tremendous thrill and honor this was for me, the teenage music & MAD geek that l was...& proudly still am
????
Cover Variations
Featured characters