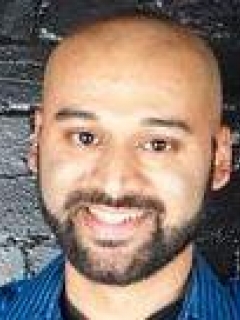 Country:

USA
Contributions by Sumukh Torgalkar

Department:
Random Acts of Mindless
Story:
The Fundalini Pages: "Things you don't want to hear from a High School Guidance Counselor", "Better Endings to Fairy Tales than Happily ever after", The 3 biggest lies in Video Games", Least E-Mailed Articles", "Only a Hardcore cable news junkie...", "Modern Heart Pendants", "Meet the '08 presidential candidates: Dennis Kucinich", "Vey to go!", "Fundalini goes to the white house", The Godfrey Repo
Author with
Scott Bricher
,
P.C. Vey
,
Desmond Devlin
,
Jack Syracuse
,
John Caldwell
,
Darren Johnson
,
Paul Coker, Jr.
,
Jacob Lambert
,
Charles Akins
,
Jeff Kruse
,
Tom Bunk
,
Peter Bagge
This page was created on 26th March 2015 10:34 am
Last updated on 26th March 2015 10:34 am