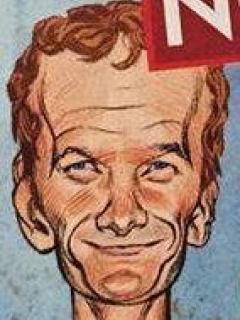 Country:

USA
Born: 15th June 1973, Albuquerque, New Mexico, U.S.
Search Neil Patrick Harris at :


Appearances of Neil Patrick Harris in MAD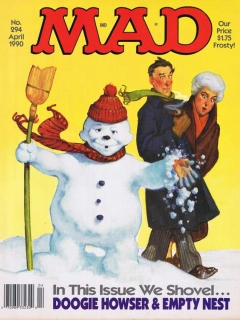 MAD Magazine #294 • USA • 1st Edition - New York
Over a quarter-century after sending in the Celebrity Snap on the left in response to the Dick DeBartolo-Angelo Torres parody "Dorky Housecall, M.D." (MAD #294, April '90), Neil Patrick Harris actually showed up at the MAD offices to recreate the moment with MAD #537 (February '16), even though the second issue didn't actually feature him.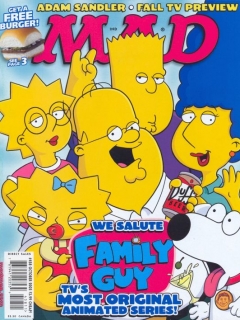 MAD Magazine #458 • USA • 1st Edition - New York
Despite Charlie Sheen and Jon Cryer's harassment of Neil Patrick Harris and Alyson Hannigan in Hermann Mejia's art for "MAD's 2015 TV Preview" (#458, October '05), writer Scott Maiko was slightly off in his prediction for How I Met Your Mother, which gave Barney Stinson and company 10 legen-wait-for-it-dary years on CBS.
This page was created on 16th June 2016 8:24 am
Last updated on 16th June 2016 8:24 am