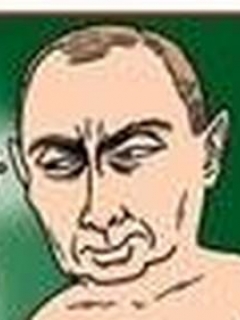 Country:

Russian Federation
Born: 7th October 1952, Leningrad, Russian SFSR, Soviet Union
Appearances of Vladimir Putin in MAD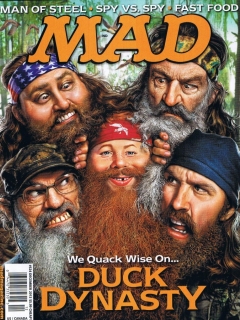 MAD Magazine #524 • USA • 1st Edition - New York
Rick Tulka depicts the hazards of horseback riding with Vladimir Putin in this contribution to The Fundalini Pages of MAD #524 (December '13).
MAD Magazine #525 • USA • 1st Edition - New York
This may be Peter Kuper's only contribution to the MAD 20 Dumbest list (so far), but it's a dandy. Kuper took writer Desmond Devlin's concept for a revamped Russian propaganda poster and ran with it in the 2013 MAD 20 Dumbest list, which appeared in MAD #525 (February '14).
This page was created on 8th October 2016 9:11 am
Last updated on 13th June 2017 10:04 pm