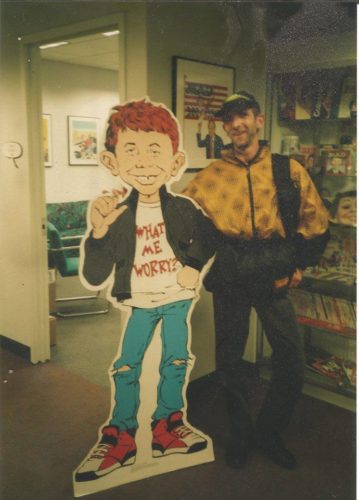 My first contact to MAD magazine was 46 years ago, when I was 14 years old. We stopped at a highway station, while I was travelling to Austria with my parents. There I bought my first MAD magazine, the German MAD number 36 from the 1st Edition.
That was the beginning of a never ending story. My first German treasure was the first German MAD bound volume, called MAD Sammelband number 1.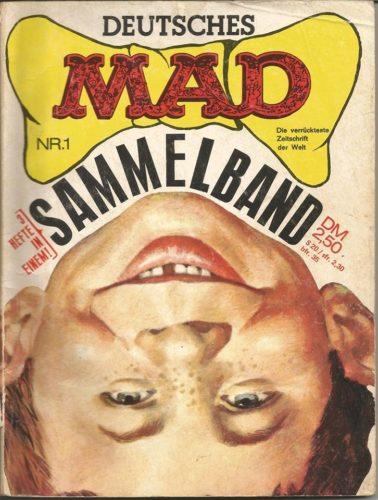 I don't remember when I started collecting other MAD stuff. Before I started to hunt in the internet, I became a member of the short-lived German MAD fan club. Each new member of this fanclub was receiving a nice package of MAD goodies, like a MAD postcard, a little Mad keychain, subscription stickers and the member card, of course. These items were my very first MAD collectables.
Afterwards I visited my relatives in the USA. There I had the chance to look for MAD, but I only bought magazines and paperbacks. I didn't really know other MAD collectables existed. On the way back home, German customs officials opened my bag and asked, if I want to start a public library. While I started to hunt MAD stuff in the world wide web, I met Jason Levine from NY. He helped me with my first MAD collectables and is still a very good contact to get some really precious MAD treasures.
On my second trip to the USA, I also travelled to N.Y. to meet Jason. Unfortunately we missed each other somehow. However, I was able to visit the MAD office and you can read an article about it on this German MAD magazine website.
Later Jason helped me to get at least some MAD treasures, which I've found on US websites and was not able to order. Couldn't believe to get MAD stuff that easy, even with expensive shippings costs and custom fees. After Jason, I met more helpful MAD collectors. They helped my collection getting bigger and bigger for decent prices.
Today I own issues from almost all of the MAD publishing countries. It's amazing how Mad influenced other, even exotic countries. All you need is patience and luck to get friends from around the world. My international MAD contacts are much more helpful than just waiting for many unbelievable offers in the world wide web. The horrible shipping costs and custom fees are still a big problem. I never understood, why I have to pay custom fees just for MAD stuff and also wondered about what some customs officers ask me when I opened the shipments.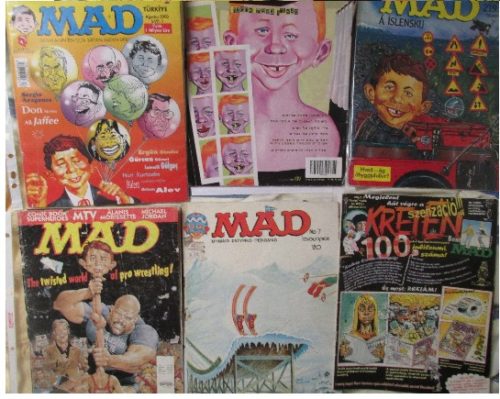 I never won't stop hunting for MAD stuff and I'm pretty sure, there is more than I ever could buy. However there is enough to look for.
Life is more fun with my MAD friends from around the world and it even prevents me not to worry too much about life.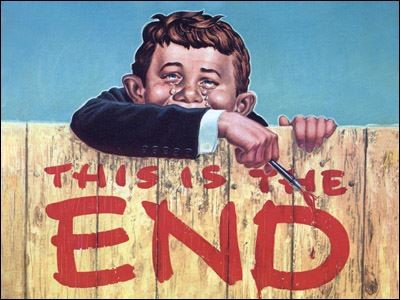 Leave Jörg a Message