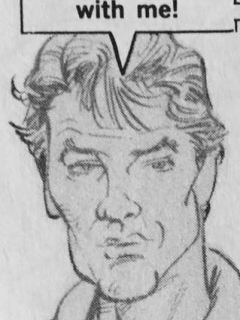 Country:

USA
Born: 18th August 1952, Houston, Texas, U.S.
Died: 14th September 2009, Los Angeles, California, U.S.
Appearances of Patrick Swayze in MAD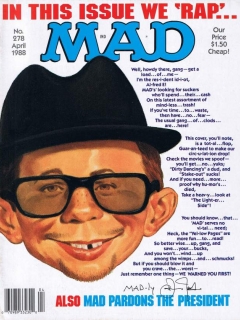 MAD Magazine #278 • USA • 1st Edition - New York
Mort Drucker caricatured Dirty Dancing co-stars Patrick Swayze and Jennifer Grey in one of my favourite late '80s MAD spoofs, "Dorky Dancing." It originally appeared in MAD #278 (April '88) and the first two pages were recently reprinted in the 60th-anniversary anthology Totally MAD.
This page was created on 18th September 2016 2:42 pm
Last updated on 18th September 2016 2:42 pm