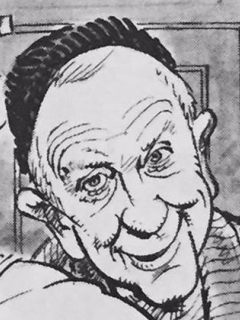 Country:

USA
Born: 17th November 1907, Cleveland, Ohio, U.S.
Died: 9th September 1997, Malibu, California, U.S.
Appearances of Burgess Meredith in MAD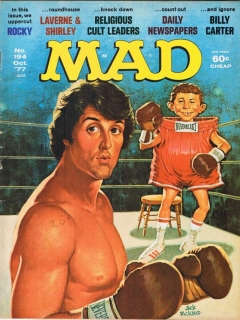 MAD Magazine #194 • USA • 1st Edition - New York
Burgess Meredith's original performance as crusty trainer Mickey Goldmill in the first Rocky flick. Meredith and Sylvester Stallone, depicted here by Mort Drucker for the Stan Hart-penned "Rockhead" (MAD #194, October '77), both received Oscar nominations for their performances in the series' inaugural chapter.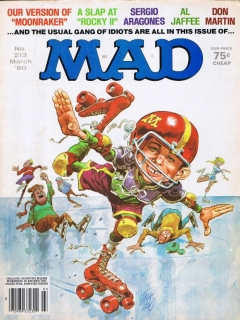 MAD Magazine #213 • USA • 1st Edition - New York
Artist Angelo Torres and writer Larry Siegel were the next members of The Usual Gang of Idiots to zing the Rocky series, with the duo joining forces for "Rockhead II" (MAD #213, March '80).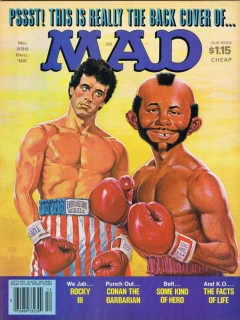 MAD Magazine #235 • USA • 1st Edition - New York
While he appeared in flashback sequences or archival footage in later chapters of the series, Rocky III represented Burgess Meredith's last official appearance as trainer Mickey Goldmill. Here he is with co-stars Talia Shire and Mr. T in an early sequence from "Rockhead III," which originally ran in MAD #235 (December '82) and remains one of my favourite '80s MAD movie satires.
This page was created on 17th November 2016 6:25 pm
Last updated on 17th November 2016 6:25 pm