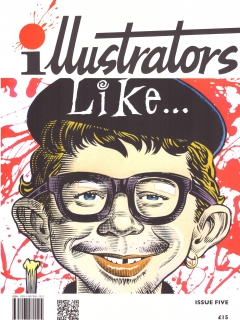 Click Image for Slideshow
The art quarterly presenting the world's finest illustrators and their art. illustrators is produced to the very highest standards and came out of our desire to showcase the talented artists who illustrate books and magazines, create graphic novels, comic books and newspaper strips, draw posters and all manner of cartoons. 

This major art genre has long been overlooked and with illustrators we aim to create a permanent library of their inspired art.
[taken from http://illustrationartgallery.com/acatalog/illustrators_Magazines.html]
This page was created on 26th March 2017 5:49 pm
Last updated on 16th December 2018 12:57 pm