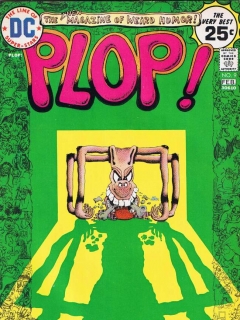 - Cover Borderart by Sergio Aragones
- Main Story about Cain, Abel and Eve by Sergio Aragones
- Stories by MAD Artists and Writers:
- "The Temple of Ikka-Ka-Ka" by Sergio Aragones
- "The Killer Kind! or...Please leave my ants alone!" by Dave Manak
- "People Plops" by Dave Manak
The Story "A Nose to Remember!" is drawn by Lee Marrs a Female Underground Artist from the late 1960s and early 1970s!!

This page was created on 15th January 2011 9:17 pm