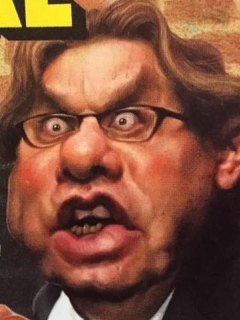 Country:

USA
Born: 30th August 1948, Silver Spring, Maryland, U.S.
Appearances of Lewis Black in MAD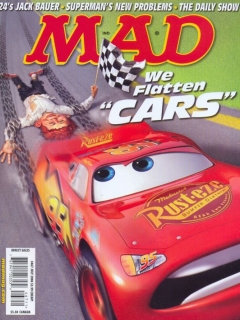 MAD Magazine #467 • USA • 1st Edition - New York
I was watching The Daily Show regularly when this Drew Friedman caricature of Lewis Black appeared in MAD, and as much as I like Lewis, I think writer Desmond Devlin hit the nail on the head. "MAD Deconstructs TV Talk Shows: The Daily Show With Jon Stewart" originally ran in MAD #467 (July '06).
This page was created on 18th September 2016 12:43 pm
Last updated on 18th September 2016 12:43 pm