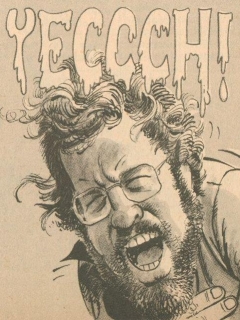 Country:

USA
Born: 29th October 1947, Brooklyn, New York, U.S.
Appearances of Richard Dreyfuss in MAD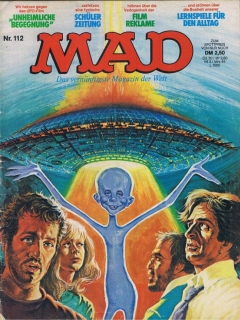 MAD Magazine #112 • Germany • 1st Edition - Williams
Richard Dreyfuss on the "Close Encounters of the Third Kind" cover of German MAD #112, redrawn by Rolf Trautmann.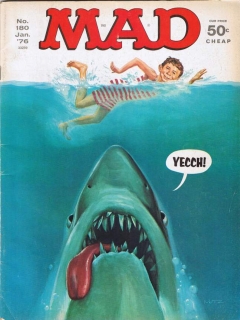 MAD Magazine #180 • USA • 1st Edition - New York
Richard Dreyfuss as Clod Hopper in the Jawed satire.
This page was created on 29th October 2015 12:29 pm
Last updated on 29th October 2015 12:29 pm