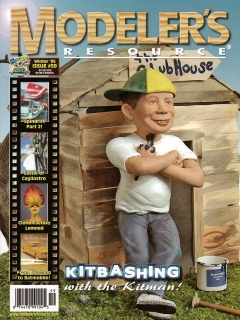 Series: Modeler's Resource
Publishing Date: October 2005
Cover: Kit Bashing with the Kitman!
Original price: $5.99
Format: Magazine
This issue features an article about modeling with the kitbashing method. Alfred E. Neuman standing in front of a small club house was used as the subject. This club house along with Alfred E. Neuman is also used as the cover image.
This page was created on 30th May 2019 9:32 am
Last updated on 30th May 2019 9:32 am