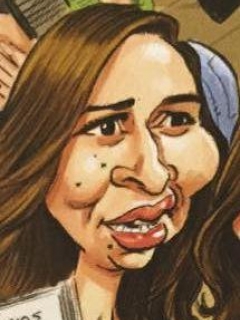 Country:

USA
Born: 27th July 1972, Gainesville, Florida, U.S.
Appearances of Maya Rudolph in MAD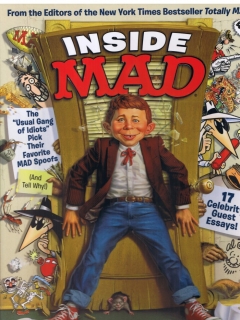 Inside MAD: The Usual Gang of Idiots Pick Their Favorite MAD Spoofs • USA • 1st Edition - New York
Actress, comedian and Saturday Night Live alumnus Maya Rudolph, who most recently co-hosted the NBC summer variety series Maya & Marty with Martin Short. Her Bridesmaids role resulted in her only MAD appearance thus far, in the Tom Richmond-illustrated "A MAD Peek Behind The Scenes At Apatow Productions," co-written by Des Devlin and Paul Rust for the 2013 anthology Inside MAD.
This page was created on 18th September 2016 5:01 pm
Last updated on 18th September 2016 5:01 pm