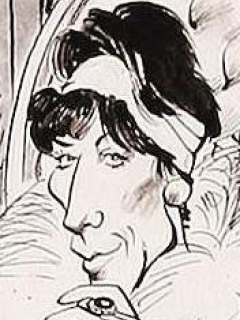 Country:

USA
Born: 1st September 1939, Detroit, Michigan, U.S.
Appearances of Lily Tomlin in MAD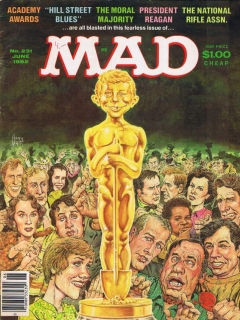 MAD Magazine #231 • USA • 1st Edition - New York
Lily Tomlin (just coming off the mixed reviews for The Incredible Shrinking Woman) and Michael Caine were among the first actors zinged by writer Stan Hart in "MAD's Academy Awards Show," which originally ran in MAD #231 (June '82).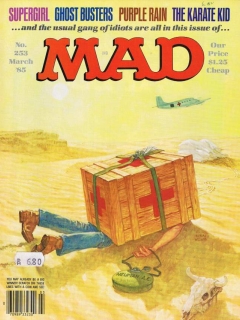 MAD Magazine #253 • USA • 1st Edition - New York
Unless someone out there can prove me wrong, the only Lily Tomlin movie ever given the full MAD parody treatment was the 1984 comedy All of Me, which saw her character's spirit accidentally dropped into Steve Martin's body. Here's Lily in the splash panel for "Gal of Me," written by Dick DeBartolo for MAD #253 (June '85).
This page was created on 18th September 2016 12:33 pm
Last updated on 18th September 2016 12:33 pm