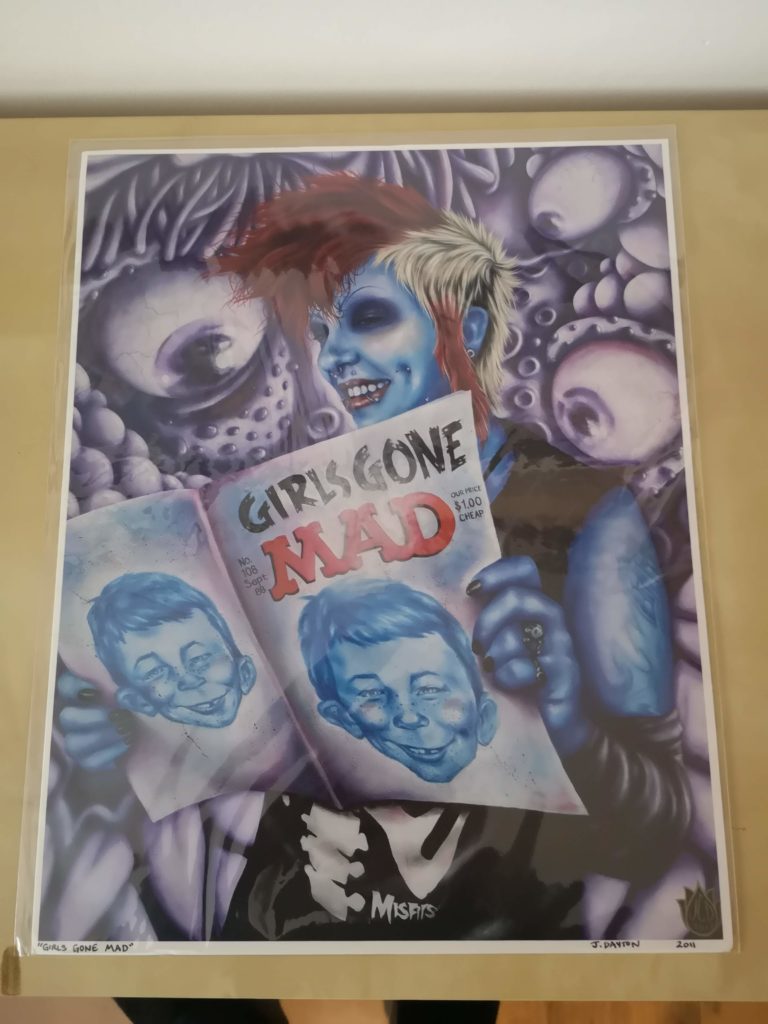 Rare Print: Girls Gone MAD by J.Dayton
This is a rare print by artist J. Dayton, showing a punk lady reading a fake issue of MAD magazine. The print measures 28x36cm (11x14.2 inches) and is in new condition.
Bonus: With the purchase of this art print, you'll get 2 additional prints of J. Dayton for free (see pictures)!