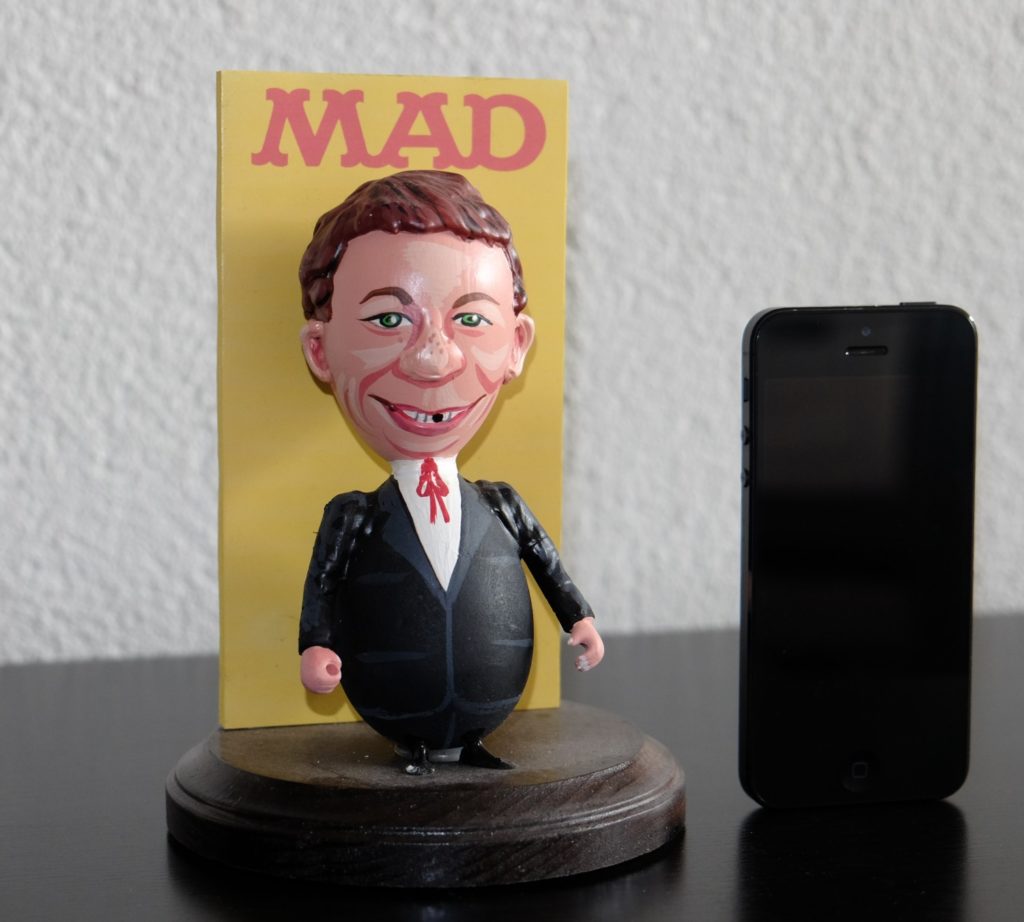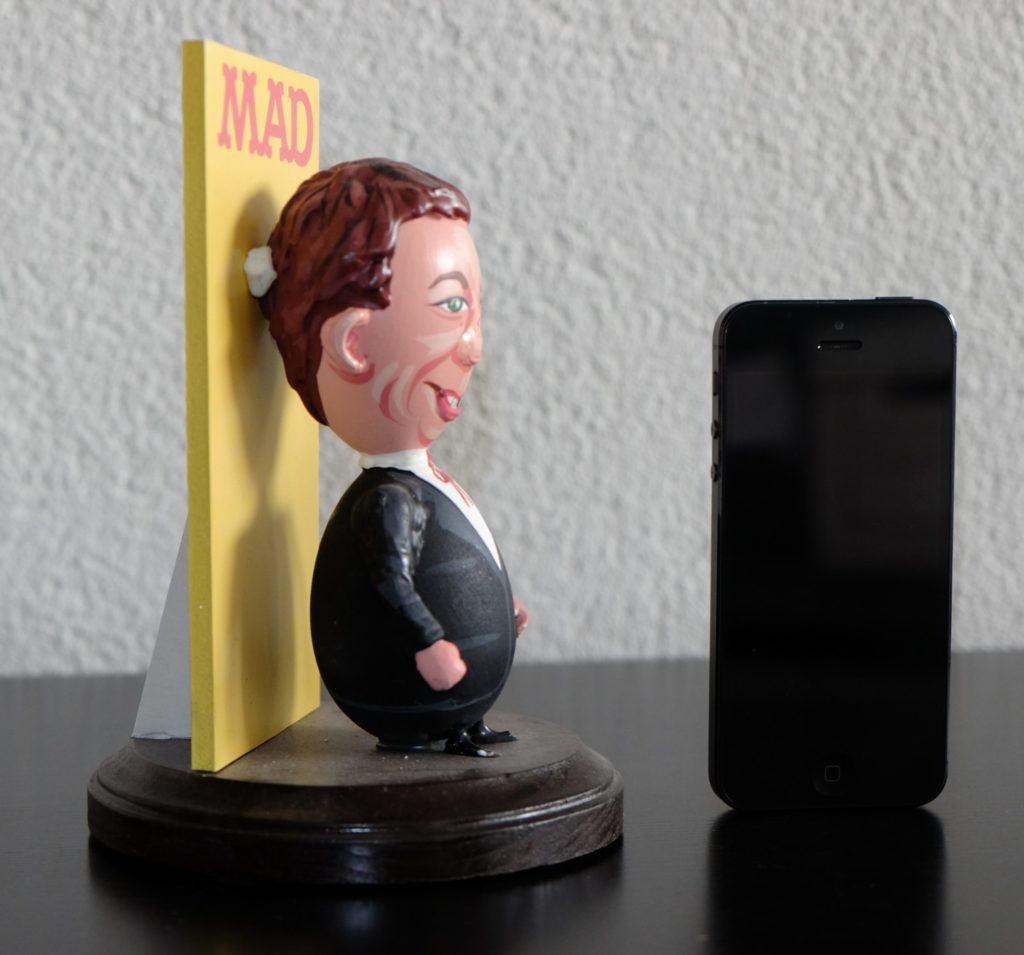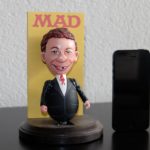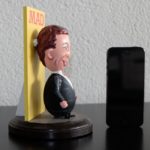 Alfred E. Neuman Egg Statue / Figure
This Alfred E. Neuman figure is actually made of real eggs. I bought it years ago on eBay from a seller name 'The Egg Man '. Most likely a very unique item, because I didn 't see a second one in all those years. My old iPhone 5 is standing beside to show how big the figure is. Condition of the unusual item is like new, no damages visible.
No reviews found. Be the first to post a review !