Our beloved Alfred E. Neuman face was not only used by the MAD magazine. A lot of other US and foreign publications featured the face or the MAD logo on their newspapers and books. Here is what I have for sale. All prices are without shipping and trading is very welcome.
Der Spiegel with Alfred on cover
The German news magazine 'Der Spiegel' is published weekly and offers articles about what's going on in the world. This issue is from July 2019 and features Alfred E. Neuman as the new UK premier Boris Johnson. The classical MAD logo was also used for the cover heading.
Price: 15$
News Magazine from Thailand
Bought this news magazine in Thailand maybe 10 years ago. Can't read the name of this magazine, but as far as I know it is published weekly in Thailand. This oversized issue features the face of a Thai politician as Alfred E. Neuman on the cover.
Price: 20$
Spanish 'Mong' newspaper with Alfred Cameo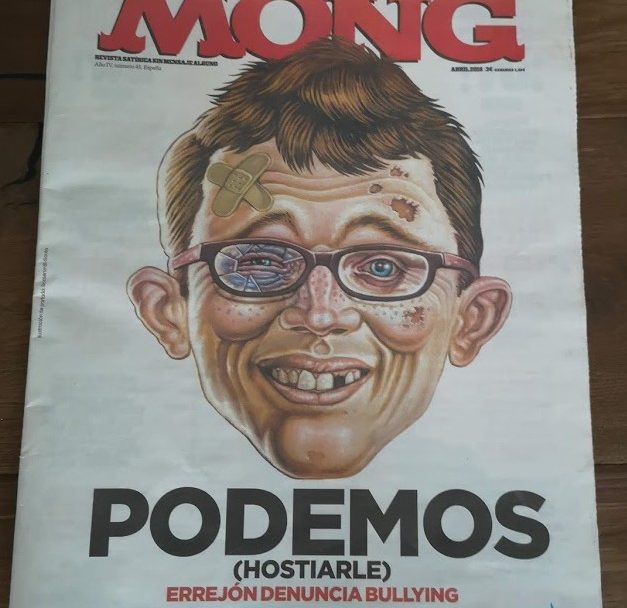 Another newspaper with an Alfred E. Neuman on the front cover. Not sure about the history behind this one, but I believe it was published in Spain or Portugal. Pretty nice Alfred cameo on an oversized magazine.
Price: 20$
German News Magazine 'Der Spiegel' with Alfred on Cover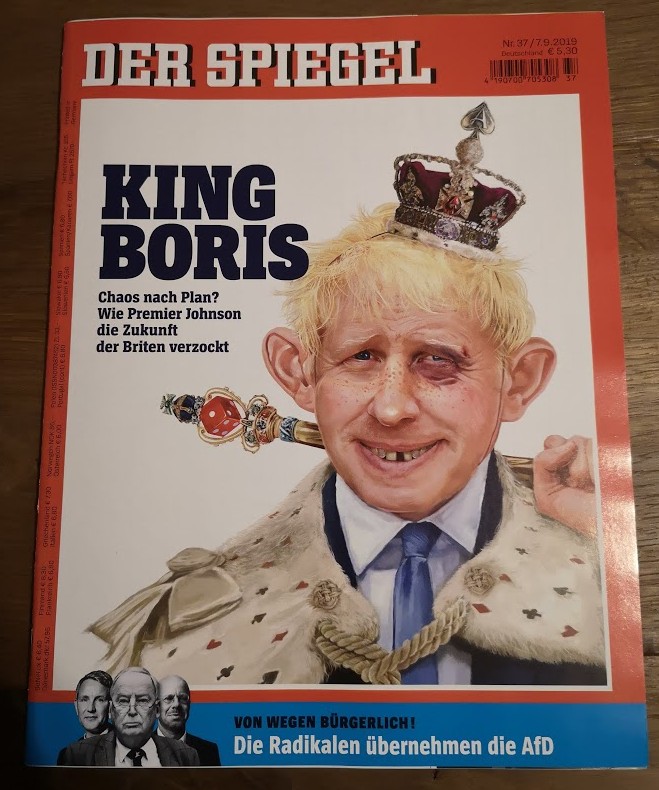 This is the second issue of 'Der Spiegel', which has an Alfred spoof on the cover (the first one is also for sale above). The cover shows the British premier Boris Johnson as King Boris. He is painted with an Alfred E. Neuman face.
Price: 15$
German Jewish Magazine 'Der Aufbau' with MAD related cover and more!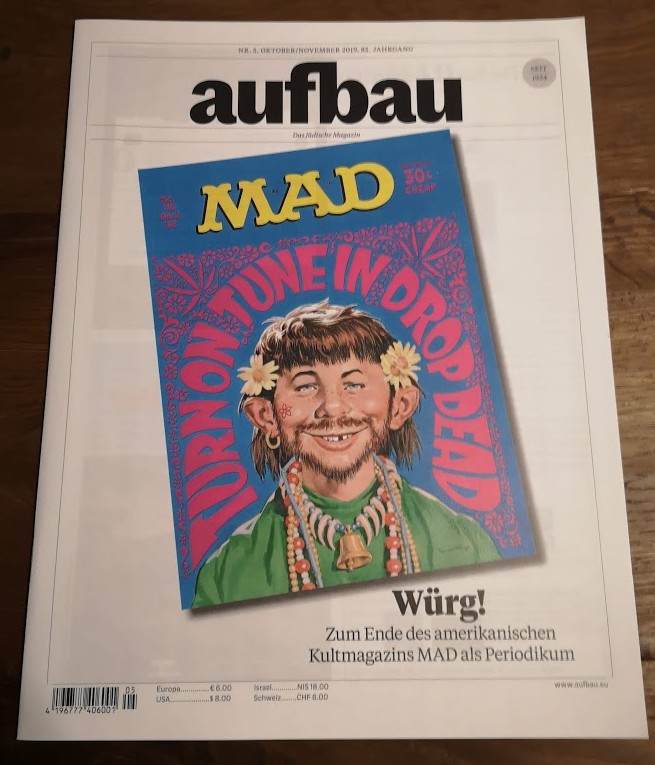 'Der Aufbau' is a magazine for German speaking Jews from around the world. It was published in New York for a very long time and moved to Zürich, Switzerland some decades ago. This issue is a must have for all serious MAD collectors. It features not only the MAD related cover, it's full of MAD related articles. This one was even hard to get in Switzerland.
Price: 30$
Dynamite Magazine number 47 with MAD cover and more!
Dynamite was a magazine for children founded by Jenette Kahn and published by Scholastic Inc. from 1974 until 1992. This issue is number 47 and features a MAD cover and an article called "Happy Birthday, MAD!".
Price: 12$