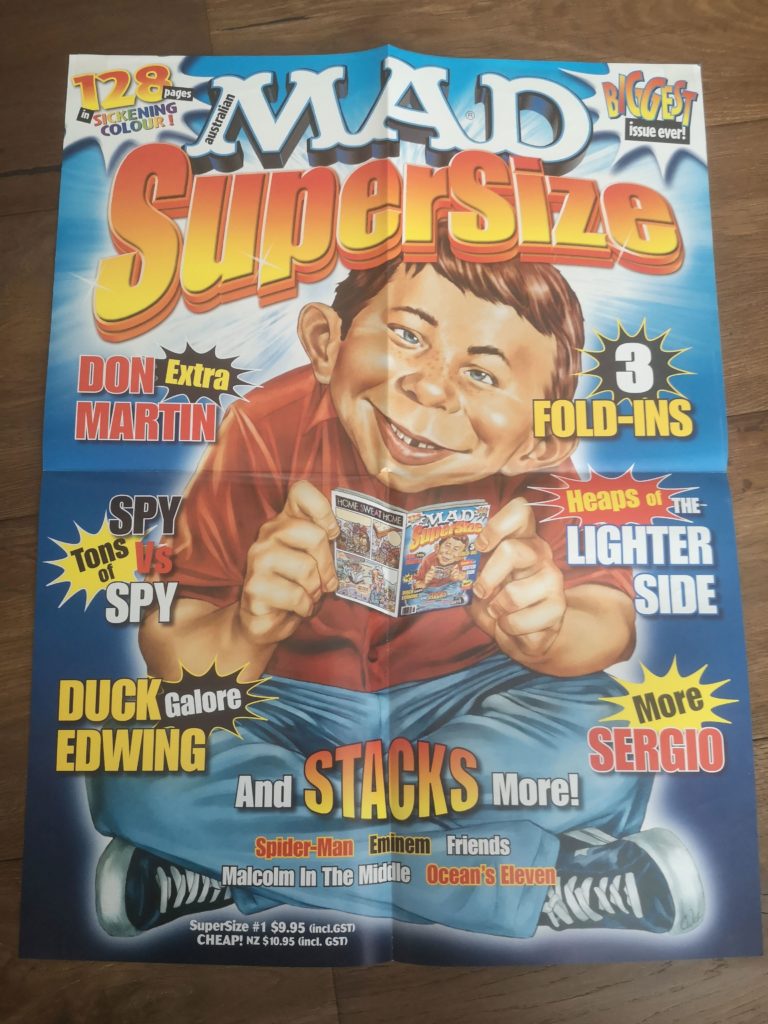 Australian SuperSize MAD Promotional Poster
This poster was published by the Australian MAD Magazine to promote their first MAD SuperSize special issue. The SuperSize MAD is another special edition series, which is only available in Australia.
The condition of this poster is very good. Although some tapes are still attached, the poster was never hung on a wall. I think it was free give away.
Measure: 41cm x 54cm / 16.1" x 21.25"