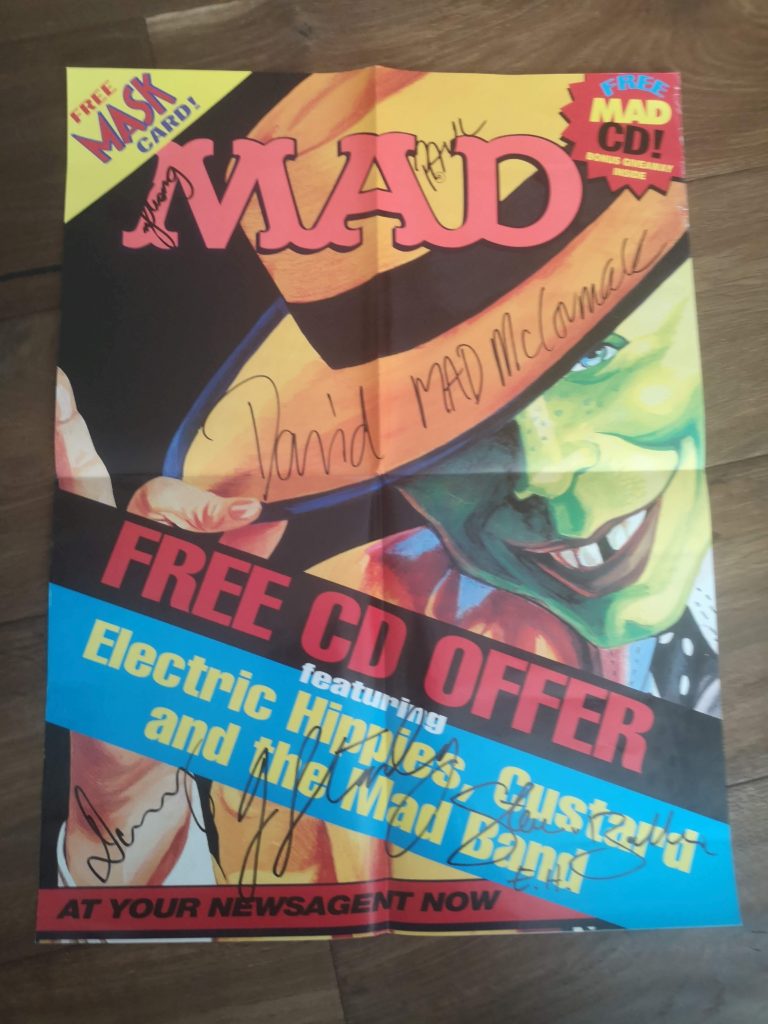 Australian MAD Promotional Poster signed
This poster was published by the Australian MAD Magazine to promote the latest MAD magazine issue, which came with a free CD bonus. The CD contained songs of the Australian music bands 'Electric Hippies' and 'Custard'. Members of both bands have signed this poster and I can name some of the artists:
David McCormack from Custard
Justin Stanley from Electric Hippies
Steve Balbi from Electric Hippies
There are still several autographs on the poster. Unfortunately I cannot assign them.
The condition of this poster is very good and it was never hung on a wall. I think it was free give away.
Measure: 41cm x 54cm / 16.1" x 21.25"