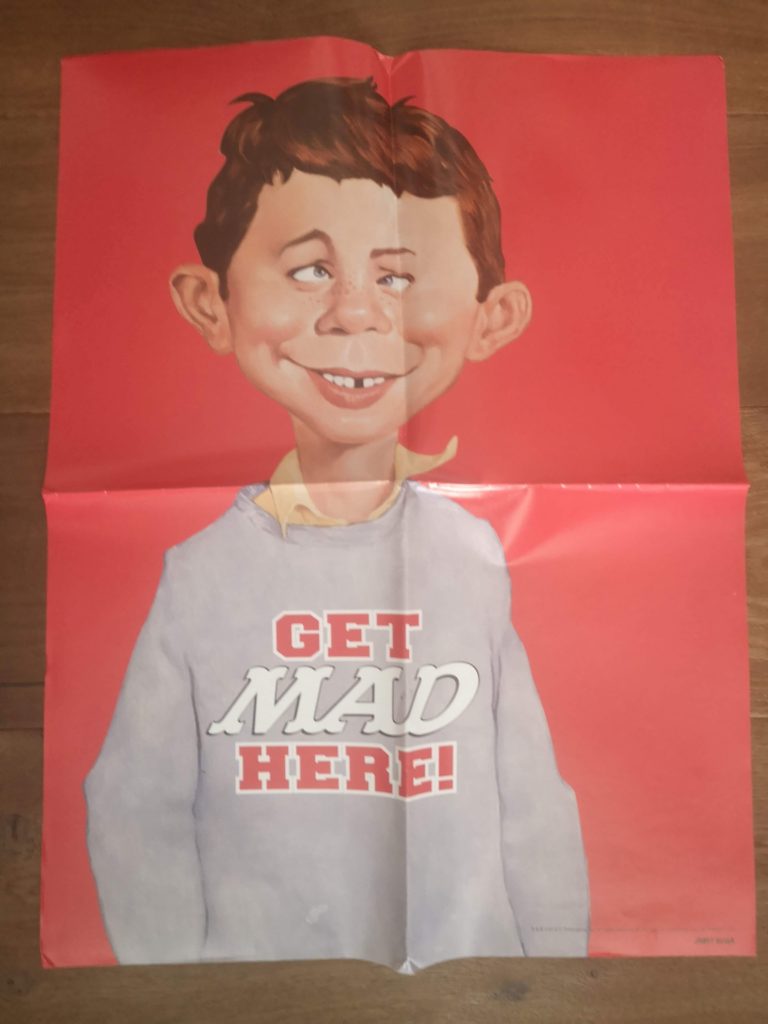 Australian MAD Promotional Poster "Get MAD Here"
This poster was published by the Australian MAD Magazine to promote their MAD magazine publication. The poster shows Alfred E. Neuman on red background with the slogan "Get MAD Here".
Although the poster was never hung on a wall, it shows some folding wear. I think it was free give away.
Measure: 41cm x 54cm / 16.1" x 21.25"